Kansas City DUI law enforcement officers are utilizing their latest weapon to detect drunk driving - the Mobile DUI Enforcement Center. This $395,000.00 vehicle is stationed at DUI checkpoints throughout Kansas City and can process suspected DWI offenders and administer breath tests on up to five people at a time.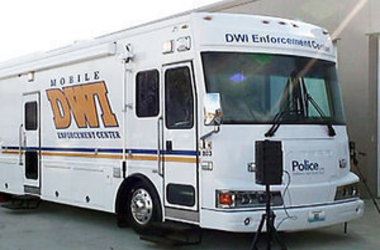 DWI checkpoints are much more frequently used in Kansas City dwi enforcement. New locations are being established on regular basis. Typically, dui checkpoints are employed on the weekends, and are even more common on holiday weekends. When pulling into a dui checkpoint, a driver should be respectful and cooperative with police officers, but at the same time should not admit to having consumed alcohol or agree to perform field sobriety testing. By respectuflly refusing preliminary field sobriety testing, and by not having admitted to consuming alcohol, an officer may not have reasonable grounds/probable cause to place the driver under arrest for dui as there should also be no indication of bad driving since the vehicle stop was not based on a traffic infraction, but rather was a random checkpoint stop.
If you were stopped at a DUI or DWI checkpoint and were arrested, you need the help of an experienced Kansas City dui defense lawyer. Looking for an attorney for a DUI case in Kansas City? Call Steve Schanker now for a free consultation at 816-726-7887.